About Australia
Edit
Australia is a wonderful terrain with wide open views, exotic animals,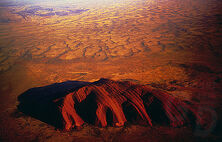 miraculous reefs, an astonishing rock, an astounding culture and so much more. There isn't any hesitation in my mind that Australia is more than a "One of a kind" country. Australia is very intuitive of its sport such as cricket, footy, tennis, water polo, and V8 supercars and supplementary. The leading acknowledged culture of Australia is the Indigenous land owners known as the
Aboriginals
. The origin of Aboriginal people in Australia has been around for more than 60,000 years. Hence forth, it is imperative that the iconic images that represent Australia such as the wildlife, sport, landscapes, man-made structures and culture must be encompassed.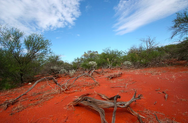 Known worldwide, the
Kangaroo
,
Koala
,
Uluru
, the
Indigenous
and the easy going attitude are most prospective and largest signature of Australia. When you think of Australia, more than likely you would think of a kangaroo, the bush or Uluru no doubt. But Australia is more than just those incredible
features; we also have great educational systems, building structures, communities, clean air and beaches. As a nation, Australia enjoys the many natural wildlife, bush walks, hikes and swimming.
Australian uses slang in many ways that only a "true blue" Aussie can really understand, such as; Arvo (meaning afternoon), Barbie or as written BBQ (meaning barbecue), Blowie (meaning blow fly),Cockie (meaning cockatoo or cockroach), Mozzie (meaning mosquito), and, of course, many, many more. Australian slang is mainly used due to Australians being generally slack with their language. The use of idiom and slang must thus be an obligatory feature of this vision to our nation and a genuine interpretation of our culture.
Conclusion
Edit
Although Australia may go through drought, flooding, cyclones and storms, it is still a brilliant country to live and visit. With all the vast and marvelous landscapes, cultures and communities, there would be any intention as to why you wouldn't enjoy every second of its intellectual presence. You really can "run around like an Ankle biter (small child)" because of the intuitive, scarce land that has only seen the footsteps of the Indigenous as most of the land is unscathed and without the site of any man-kind activities for kilometers.